Exploring options to join USANA?
How can I join USANA?
One of the most frequent questions we are asked is, "How can I join USANA?"
If you keep your options open to finding new ways to earn income, then this might be for you. Below is a short video that provides an overview.
If you sign up below, we will send you a few emails that cover 20 of the most frequently asked questions. 
If not now, when? If not this, then what?
You have 2 options:
1. Join now, by clicking the button below.
2. Learn more by filling out our form below.
What support do I get when I join USANA?
Support comes in many forms. 
First, we support you. We have worked in this business since 1996. We are top 10 Preferred customer enrollers and will help you along the way.
Second, you simply build the relationship with others and provide direct links to your USANA website. USANA provides a HUB for all independent associates which has videos, web pages, presentations, tools and other resources to help you build your business.
Third, USANA manufactures and delivers all product directly to your customers. This means that you do not have to handle product, do billing, returns or any of the mundane aspects of fulfilling product order. 

What other questions should I ask before I join USANA?
Great question. Because we have such a long history with USANA, we have captured the top 20 questions and crafted some answers for you. Gain access below to the top 20 questions and the answers!
However, if you are ready, simply hit the enroll now button, sign up, place your first order and get started today.
---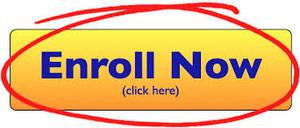 ---